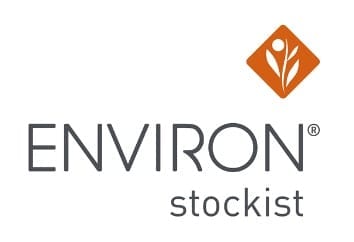 Dr Des Fernandes, a world-renowned doctor, surgeon, scientist and pioneer,he was part of the worlds first heart transplant team, he was voted one of the top 10 surgeons in the world.
The Environ Skincare range of products was first formulated as a result of Dr.Fernandes' misfortune when he attempted to treat the melanoma of two young patients, who both died before they were twenty-three years old. This unfortunate experience left an indelible scar on him and for this reason, he started to study the mechanism of skin cancer and the effects of topical application of vitamins, especially vitamin A, on the skin. Thus, Environ was born!
Dr. Fernandes is the pioneer in skin needling or collagen induction therapy. He has lectured at many Plastic and Reconstructive Surgery Congresses and Dermatology meetings throughout the world.
"I wanted to make something that makes the skin actually be better, not merely feel or appear better" – Dr Des Fernandes
Environ is based on active ingredients which provide the best penetration. By using science to formulate these products, environ contains the most permissible level of vitamin A in a cosmetic product.
Environ helps reduce harmful effects of the environment, stress, pollution to the skin and instead creates a visibly improved, radiant skin. It will also correct the chronic deficiency of vitamins, antioxidants and essential nutrient of the skin leaving you with long term beautiful skin.
It has a unique step-up system which allows the skin to climatise to different levels of vitamin A. It is a result driven brand.
Envrion aims to be one of the safest, most effective skin care ranges in the world using the highest quality raw materials to manufacture the products.
"We believe that skin has a life, and that vitamin A is the 'oxygen' it needs to look healthy and beautiful. It is for this reason that we actively pursue skincare to skilfully and consistently develop the best-in-class, scientifically researched and developed products that work with the skin".
Vitamin A
Due to constant research Environ use only the best active ingredients.
Vitamin A is the main ingredient in the Environ skincare range and has to be replaced each day for a youthful, healthy appearance. Vitamin A belongs to a family of organic chemicals called 'retinoids. Vitamin A is generally used as the ester form (e.g. retinyl palmitate, retinyl acetate), but also as Betacarotene and retinol which aid to prevent further and improve established photo-ageing as well as hydrate the skin. Vitamin A has long been known as the 'skin vitamin', but only recently has attention been focused on it as a 'normaliser' of skin and an indispensable factor in the maintenance of healthy epithelial growth and maturation.  Vitamin A has various properties such as
Normalises melanin production – repairing and normalising pigmentation
Protects and potentiates Langerhans cells – boosts your skin immunity
Stimulates glycosaminoglycans – stimulates and locks in moisture to plump and smoothen the skin
Stimulates fibroblasts; collagen & elastin – stimulates collagen and compacts elastin
Normalises sebaceous glands – normalises sebum/balances oil
Normalises cell differentiation – normalising skin/ repairing cell
Stimulates cell turnover – naturally exfoliates skin
Compacts stratum corneum – increasing protection
Thickens epidermis – plumps & strengthens skin
Stimulates blood circulations – feed with vits & nutrients, removes toxins
The long-term improvement of skin becomes clearly visible with vitamin A along with other important nutrients such as peptides and antioxidants.
Vitamin C
Vit C (Ascorbic Acid) is a water-soluble antioxidant. It is an extremely important antioxidant as our bodies are composed of approximately 70% water. Vitamin C and E work together. Vit C (ascorbic acid) besides being an antioxidant in the water phase of the body cells, is essential for protection of the lipoproteins of cell membranes. This is because it re-cycles vitamin E once it has been used up in extinguishing a free radical. Vitamin C enables vitamin E to become and antioxidant again. Vit C also has a very important benefit in reducing sunburn. It has the advantage of being absorbed into the cell and cannot be washed off, possibly making it effective in reducing sunburn for many days after absorption. This is also true of Vit E and beta-carotene. Vitamin C has many more properties such as
Antioxidant protection
Stimulates & strengthens collagen
Strengthens capillary walls – reduces redness
Anit-inflammatory – slowly for reactive skin
Clarity – brightens and lightens
Photo-protective – naturally boosts SPF
Inhibits tyrosinase/melanin activity – reduces pigmentation
Enhances vitamins A & E – works harder & faster together
Increases hydration
Accelerates healing
Environ Skin Treatments
Environ ElectroSonic Facial Treamtent + 60 min €90
Environ Electrosonic Facial Treatment + 90 min €120
Environ's pioneering dual electro-sonic technology sets the benchmark for professional skincare treatments. Low frequency sonophoresis together with pulsed iontophresis in combination with Environ's skin care products, help deliver more of what skin needs where it needs it most – making a real lasting difference to your skin, for life.
The Electro Sonic Machine is used for 20/40mins in this facial to achieve maximum results.
There are 4 options for this facial and your therapist will discuss which will be most suitable for you based on your consultation and skin concerns.
Help to soften the appearance of fine lines, sun-damage & sagging skin with our peptide and vitamin packed facial for a more youthful appearance.
Helps to reduce the appearance of fine lines caused by dehydration and increases the plumpness of the deeper layers of the skin. Hyaluronic Acid is the hero ingredient, promoting a moisturised, glowing-looking skin.
Ideal for sensitive, irritated skin. A powerful combination of smart ingredients, leaving the skin feeling soothed with a healthy radiance.
Essential Radiance Reveal
A targeted solution for sun-damaged or pigmented skin. Boosting the skin with the correct combination of ingredients, resulting in flawless, radiant looking skin.
Environ Cool Peel 60min €90
Environ's unique Cool Peel Technology is a non-invasive, intelligent skin renewal system developed by Dr.Des Fernandes to safely and effectively help refine, revive and brighten skin. Experience a real, lasting difference to skin through beautiful science.
Your Therapist will advise you on the most suitable peel at your appointment.
This cool peel treatment assists with reducing the appearance of premature ageing, fine lines, sun-damage and an uneven skin complexion. Discover the power of an intelligent skin peel that will leave the skin looking refreshed and vibrantly youthful.
Designed to gently buff the skin's surface and focus on revitalizing dry, tired-looking skin, revealing a healthy looking glow. This gentle yet effective peel is suitable to do all year round with no visible peeling
Deep Cleansing Cool Peel
Environ's interpretation of the classic deep cleanse facial. This unique method of cleansing the skin is gentle in exfoliating the skin's surface, yet effective in purifying and assisting to control the appearance of congested, breakout-prone skin. This unique, gentle peel helps to achieve visible improvements, leaving the skin looking radiantly healthy and refreshed.
Bright Recovery Cool Peel
This gentle lactic acid cool peel assists with reducing the appearance of premature ageing, fine lines and uneven toned skin complexion as a result of excessive sun exposure.
Blemish Control Cool Peel
This powerful cool peel therapy assists with the management of blemish prone, distressed skin by purifying, cleansing and assisting to unclog pores and dissolve impurities. Our hero treatment for problematic skin conditions.
Environ Vita-C Micro Peel 45min €90
A concentrated vitamin C infused peel that is freshly mixed before application to ensure optimal freshness and efficacy. Proven to deliver a healthy complexion with an even skin tone and texture because Vitamin C is essential for the skin to function at its best. Excellent choice for sun-damaged, pigmented and mature skins.
Environ Focus On + 30min €65
Specifically developed to target specific areas using Environ's revolutionary dual electro-sonic DF technology ensuring that your primary skin care concerns are directly addressed. Perfect for when time is limited.
Your therapist will discuss with you during your consultion which treatment would be most suitable to  treat your concern areas.
An iconic peptide blend assists in reducing the appearance of expression and frown lines around the eyes and forehead resulting in a more youthful appearance
Combining our powerful peptide complexes with Hyaluronic Acid ensures a completely refreshed, hydrated and youthful appearance
Focus-On Texture Treatment
An intensive combination of the 3 Environ technologies. Dual Electro-Sonic, Cool Peel and Micro Perfusion improve the appearance of mild scarring, revealing smoother, evenly textured skin.
Focus-On Even Tone Treatment
The powerful combination of vitamin A, C and AHA is a unique approach to assist in lightening the appearance of pigmented marks resulting in a more even-toned, brighter complexion
Why do we wrinkle anyway?
As we get older, key factors that keep our skin young and smooth decline, such as collagen and elastin.  These are affected by internal and external factors such as sun exposure, smoking, diet, toxins etc.  Just 1% annual decline in collagen levels causes a loss of skin strength and promotes the appearance of wrinkles. While the process of ageing is natural, the introduction of an effective skincare regime, can help to minimise the appearance and longer term effects.
SUCCESS STORIES
Products: Vita-Antioxidant AVST Moisturiser 5, Vita-Peptide Eye Gel, Intense C-Boost Mela-Even Cream, Vita-Enriched Colostrum Gel, RAD SPF 15, Dual Action Pre-Cleansing Oil, Alpha Toner Mild, Cleansing Cream, Roll-CIT®
Period between photos: 1 year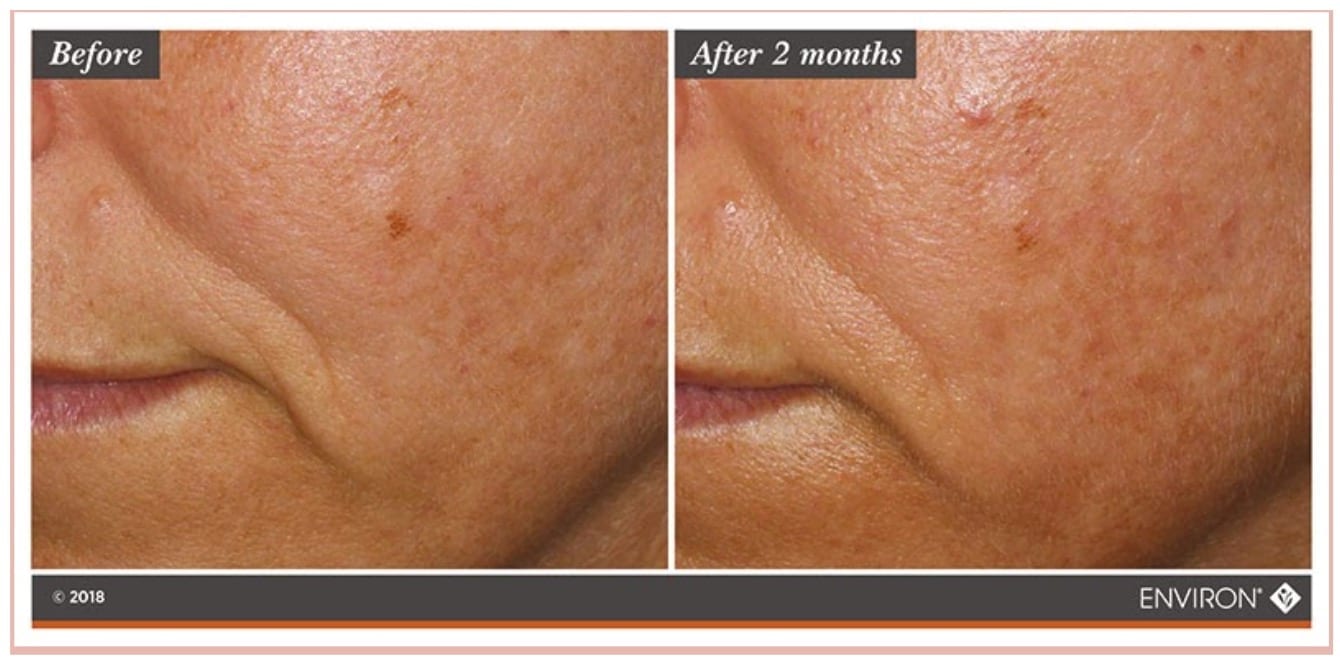 Products: Tri-Peptide Complex+ Avance Elixir
Period between photos: 2 months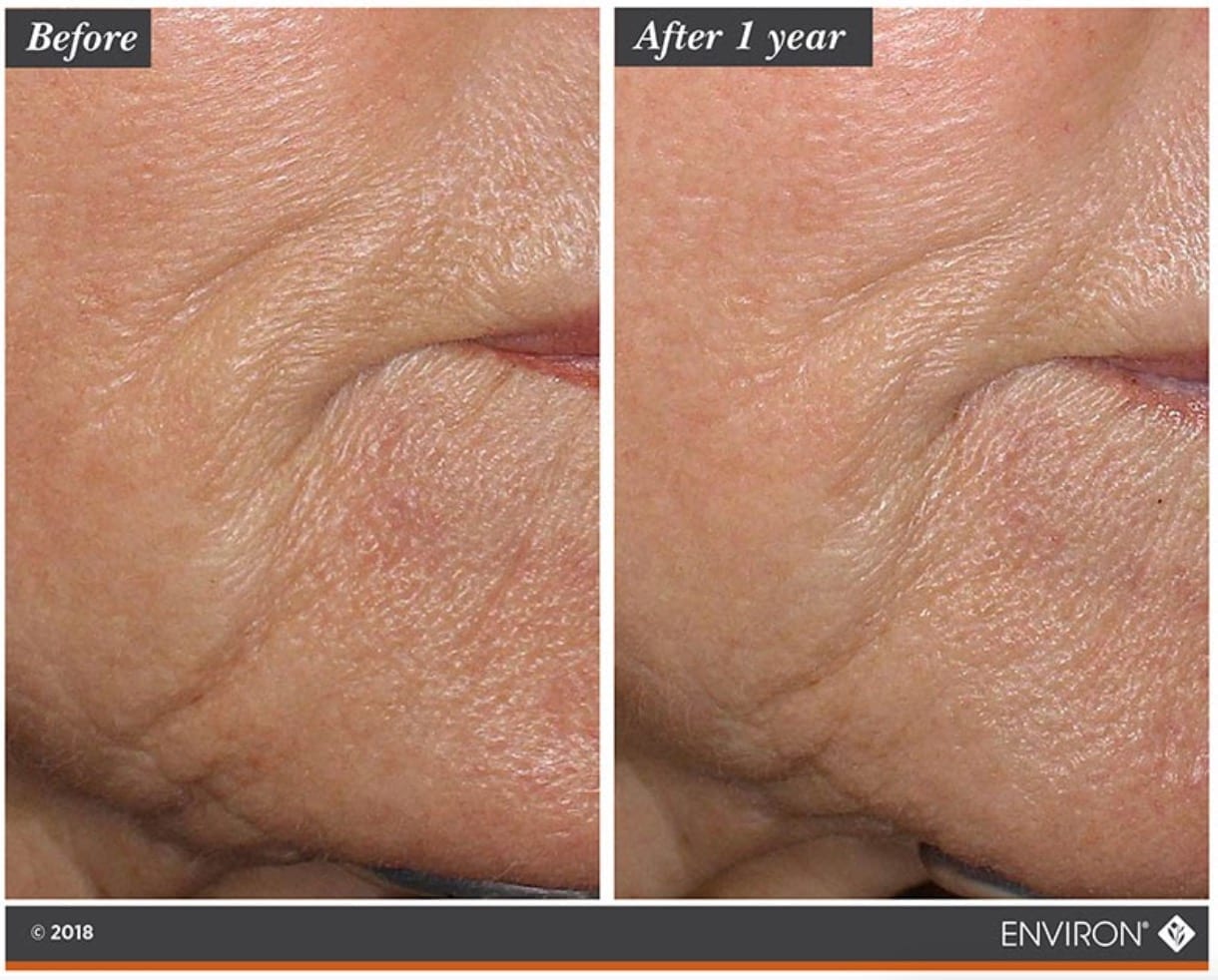 Products: Tri BioBotanical Revival Masque
Period between photos: 1 year