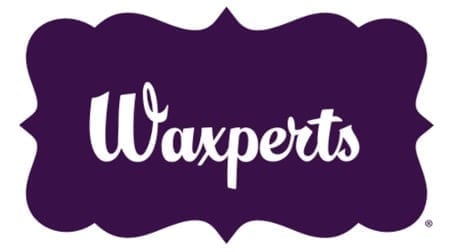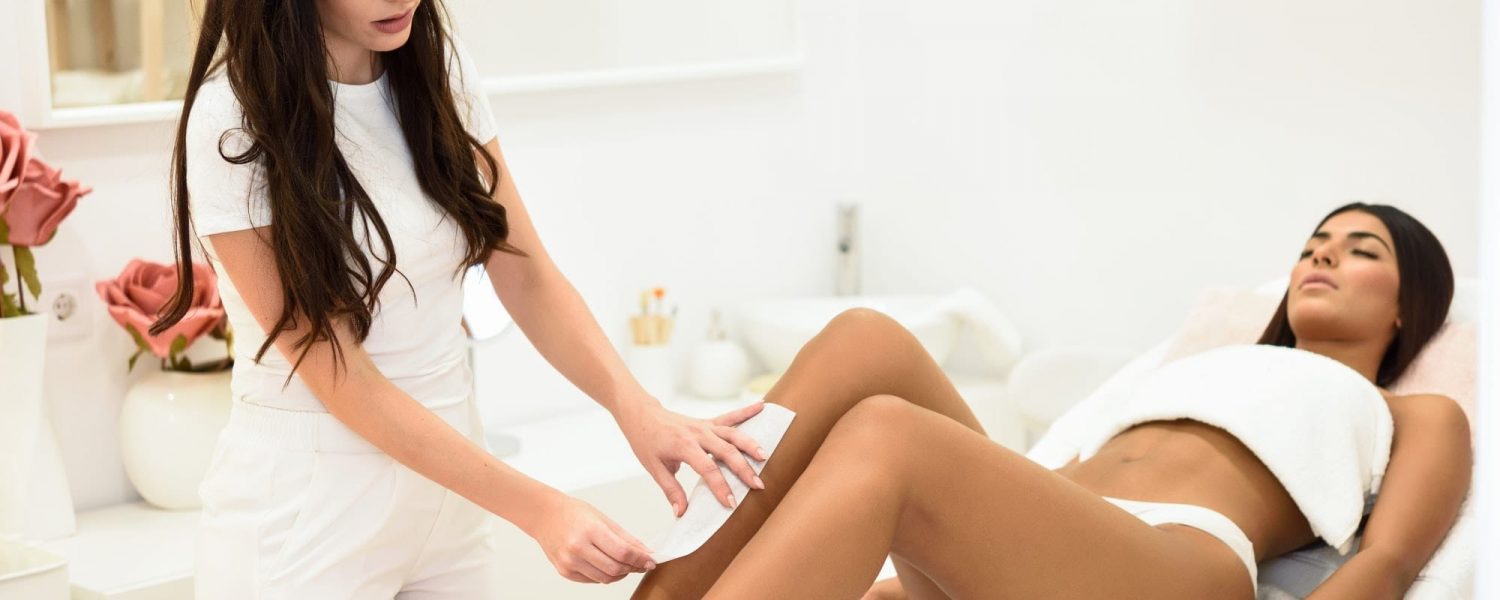 Waxperts award winning products combined with our highly experienced therapists waxing techniques will ensure a far superior and easy treatment for you.
Why we choose WAXPERTS for your waxing treatments?
Smoother For Longer
Waxing is a very effective hair removal method. Rather than removing hair at the skins surface, waxperts waxing removes the hair right down from the root, giving you weeks rather than days to enjoy your smoothest skin ever.
Nicer To Your Skin
In contrast to other hair removal methods like shaving and hair-removing creams, waxing does not cause cuts, abrasions, pigmentation or razor burn. In addition to this, all waxperts waxes have a low melting point, and are infused with lavender – meaning they're kinder and gentler on your delicate skin.
Less Growth
With waxing hair becomes thinner over time, which simplifies the waxing process and lessens the amount of appointments you'll need. You'll also find that the hairs grow back finer, avoiding the dreaded stubble effect.
Cost Effective
Shaving might initially seem like the cheaper option right? But waxing lasts for weeks whereas with shaving you're lucky to get a couple of days! The cost of a good quality razor and blades is quite significant in comparison, along with the accompanying creams and soothing products.
Professional Finish
Every time you come for your waxing appointment you'll be treated to a professional and friendly waxing experience by one of our therapists. Your therapist will leave no stray hair behind, and your skin will be treated to our wonderful Waxperts body oils infused with lavender and chamomile essential oils. We put the 'treat' back into your waxing treatment!
We want your Waxing experience to be as pain free and enjoyable as we can with the best results possible, so we've put together our top tips for before and after your treatment to guarantee you the best results possible!
Prior to your waxing appointment
It is recommended that a hair re-growth of 0.5 – 1cm be achieved before another appointment is made (approximately three weeks depending on your personal speed of growth).  The reason for this is to give the wax 'something to get hold of' ensuring that the hair is able to be pulled out by the root and will not break resulting in a longer lasting smoother waxing finish.
Exfoliating opens up follicles (which minimises the possibility of ingrowing hairs).  We recommend that this is done to the areas to be treated the week before your appointment.
Do not apply any lotions or creams to the areas to be waxed on the day of your appointment.
If the possibility of discomfort or pain worries you we would suggest taking a pain killer such as Panadol around two hours before your appointment – we would say, however, that the thought may be worse than the deed.
We would advise that there may be some temporary reactions to a waxing treatment such as redness, minor bumps and soreness.  These are common, especially if this is your first treatment but should disappear over the next one to two days.  If the problems persist after this time, or if you have any queries, please contact us.
After you have had a waxing treatment ensure the waxed area is kept clean and try to avoid excessive heat or friction for the following one to two days.
Do not use public swimming pools, saunas, hot showers or spas for a minimum of two days.
To help avoid friction wear loose fitting, clean clothing on the waxed areas.
Do not apply lotions, deodorants, powders or body sprays etc. for 24 hours to the treated areas unless your therapist has recommended them to you as they may cause irritation.
After around a week following treatment you may see small amounts of re-growth.  Your hair has a growth cycle and it may take several waxings to obtain a standard re-growth pattern and the maximum results.  Our recommendation is regular treatments of between four and six weeks to keep the smooth appearance which is desired – do not shave between your waxing treatments.
Prevention of ingrown hairs
The term ingrown hairs refers to newly growing hairs which cannot pierce the surface of the skin and instead curl back under the skin inside the follicle which the body treats as an unwelcome foreign body.  This can result in an infectious growth as the body tries to eject it.  These can be caused through a variety of hair removal treatments blocking the follicle opening such as electrolysis, waxing or shaving and occurs in both genders.  Using appropriate measures detailed below this problem can be avoided.
Exfoliate regularly after waxing, this removes the top layer of dead skin cells and allows the hair to break through freely.
Before taking your daily shower use a dry coarse body mitt (on dry skin) – this dry bushing is essential. We recommend this type of exfoliation be started 5-7 days after your waxing session and be done two or three times a week.
Moisturise your skin regularly. This helps to nourish the skin and protect it preventing the problems of irritation and flaking.
With the exfoliating treatment eliminating the problem causing the ingrown hair the moisturiser will soften the skin and make it easier for the hairs to grow through the skin's outer layer.
If you are prone to ingrown hairs we recommend WAXPERTS Wonder pads.
WAXPERTS WONDER PADS
The daily way to prevent and treat ingrown hairs or breakouts on any area of the face and body.
For:
Ingrown hairs.
Face/body blemishes or breakouts.
Stubble rash.
Keratosis pilaris.
Contains
Salicylic acid to exfoliate skin and penetrate pores to clear blockages, whether these occur from excess oil, dead skin cells, makeup residue or pollution.
Rosemary to soothe and calm skin.
Panthenol to hydrate and soften skin.
40 pads per unit.
How to Use:
Simply wipe over cleansed skin (face or body) am and pm or as needed.
Which Bikini wax is for me?
The Regular Bikini Wax €20
A bikini line wax only removes the sides of your bikini and a little off the top—anything that is shown outside of a regular bikini coverage.
When to choose: If it's your first bikini wax, or you're just looking for a tidy up, a regular bikini wax will do the trick.
The Californian Wax €32 
The Californian bikini wax takes the sides of the bikini line deeper than a regular bikini wax, and can also include waxing some hair on top to make a more defined 'triangle' area
When to choose: If you still want to keep some hair, but want more definition and hair removed deeper into the bikini line than a clean-up, this is the right wax for you.
The Brazilian Bikini Wax €46
The Brazilian bikini wax will leave you with some hair. Usually a neat triangle, strip, or square on the front.
When to choose: This is the perfect option if you wear a thong, or want to be almost hairless in the front and back.
The Hollywood €58
Hollywood removes all hair front and back.
When to choose: Get the Hollywood if you are certain that you don't want any hair in the front, in-between, or in the back. It's not recommended for your first bikini wax, as it's something you should ease into.
For further information call us on 061 622661 or email jadoreskinandbeauty@gmail.com